About Dr. Gary Polan, OD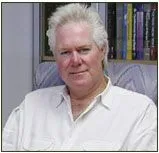 Dr. Polan has been in solo private practice in Pacific Palisades, CA since 1985. He served as Editor-in-Chief of the LA County Optometric Society newspaper for two years and was featured on KFI radio during their Vision Appreciation Month. He was also a featured guest on Dr. Klapper's Weekend Warrior Radio Show (available on the ESPN LA radio show / July 15, 2017, first hour), and was featured on ABC-TV News for his work in sports vision and learning disability therapy. On November 28, 2018, he was interviewed by Lynda Huey from Meet the Doctors (listen here or at meetthedoctors.com).

Dr. Polan recently completed a succesful year of Continuing Education for the Los Angeles County Optometric Society (LACOS) and was elected president of the LACOS society in 2019. Dr. Polan is also co-founder of the Palisades Eye Care Company, which has patented a lint free tissue, LintFree Aquablotters, to aid in the application of contact lenses.
Dr. Polan specializes in Sports Vision, Vision Therapy, and Developmental Vision. He has worked with Billie Jean King and World Team Tennis, Olympic athletes, and the NBA.
In 1984, Dr. Polan presented the results of a yearlong study on the relationship between contrast sensitivity and Sports Vision. These results were published in the 1984 Journal of the American Optometric Association. In 1996, a five-year study conducted by UCLA's Jules Stein Institute and published in the American Journal of Ophthalmology validated Dr. Polan's pioneering work.
Dr. Polan received his Bachelor of Arts degree in Psychology from the University of Southern California in 1978. Postgraduate degrees include a Bachelor of Science in Visual Psychophysics in 1982 and a Doctor of Optometry in 1984, both from the Southern California College of Optometry ('SCCO'). In professional school, additional honors include Editor-in-Chief "Scope" school newspaper two years (nationally honored), Certificate of Completion in Vision Therapy training in 1983 and National Honor Society. Residencies include State University New York College of Optometry in Vision Therapy and Sports Vision, San Bernardino Juvenile Hall Project Vision Therapy, Brentwood Veterans Administration Hospital, Optometric Center of Fullerton, and Optometric Center of Los Angeles.